(Manchester, May 2023) UniBo Motorsport, the student race team at The University of Bologna, are collaborating with MIVOLT on the battery for their next generation racing cars.
The tie-in will see Applications Engineers and Scientists from M&I Materials Ltd., manufacturer of MIVOLT immersion cooling liquids, support the UniBo team as it develops a new liquid-cooled battery system for their all-electric racing car. The vehicle will compete in next year's Formula SAE Italy, Formula Student Alpe Adria in Croatia and Formula Student Austria at the "Red Bull Ring" of Spielberg.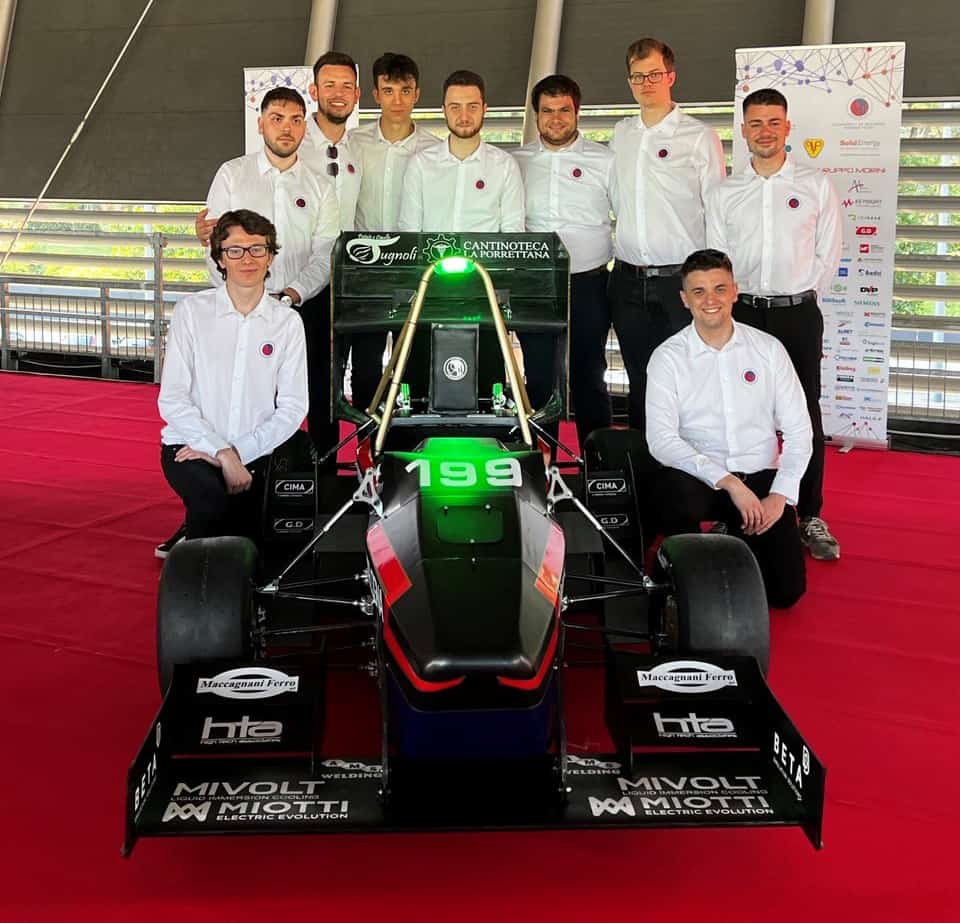 Being at the forefront of EV thermal management with dielectric fluids and having previously supported Warwick Moto Racing (University of Warwick) develop a liquid cooled battery for 'Frontier', the all-electric superbike, M&I Materials is hopeful this new collaboration will further prove MIVOLT benefits in a high-performance battery and help to give team UniBo its own competitive edge.
Sayan Sengupta, Business Development Manager MIVOLT at M&I Materials commented: "We're really excited to be on board with team UniBo to explore using MIVOLT liquids in such a competitive and high-performance application. In our experience these workstreams, as proven with Warwick Moto, are what lead to Government-funded collaborative projects and ultimately, prove commercial viability of innovative battery thermal management technology.
That the UNIBO team is still in their debut year and already exploring a liquid cooled battery system is a testament to their ambitions, so we're very much looking forward to seeing what can be achieved together."
Gabriele Cernichi, Team Leader at UNIBO commented: "Collaborations with leading industry partners have been a key motivation for UniBo Motorsport team. It's great to be working with the MIVOLT team at M&I Materials on this new race engineering initiative.
Our team wants to be as competitive as possible, so the battery development will be critical. MIVOLT has been through a similar process to implement liquid cooled technology for high performance racing before, so their support will be incredibly important as we work towards our objectives."