Faraday Future
Pioneers of the fully submerged battery pack
Faraday Future (FF) is dedicated to pushing the boundaries with electric vehicle technology. The FF 91 is their flagship all-electric luxury SUV with a pioneering patented cooling scheme.
The coolant utilised needed to meet a set of strong requisites – compatible with the battery cells, not be flammable, have low viscosity, and be relatively inexpensive.
Faraday Future turned to MIVOLT to support this critical element of their development programme.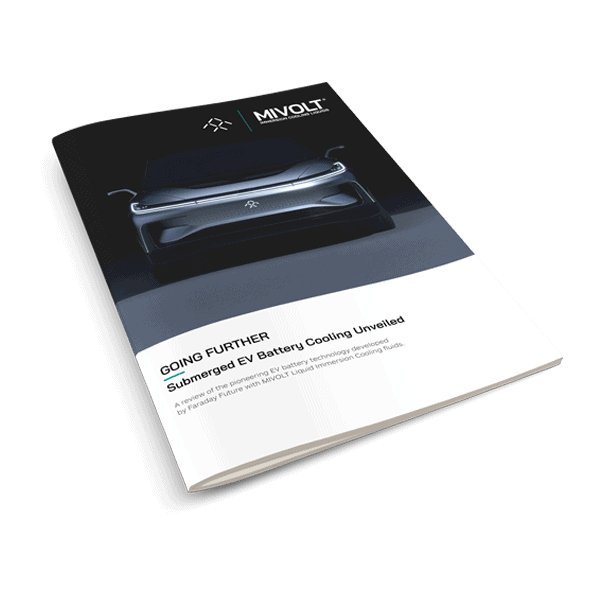 Warwick Moto (WMG)
Developing a first in the electric automotive market
In just seven months, the team at WMG developed and built an electric racing motorcycle named 'Frontier', using a high-performance sports model as a platform.
Using an immersion-cooled battery with MIVOLT presented many benefits to the Warwick Moto team, including an industry-first compact battery pack capable of enabling superbike performance.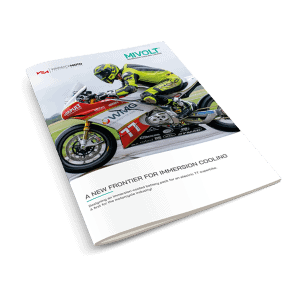 Project I-CoBat
Powering up battery business in the UK
As part of the Government's Industrial Strategy Challenge Fund (ISCF), the Faraday Battery Challenge is investing up to £330 million in research and innovation projects and facilities to drive the growth of a strong battery business in the UK.
Led by M&I Materials, Project I-CoBat was funded by the ISCF Faraday Battery Challenge to test an immersion cooled battery pack concept designed by Ricardo and tested by WMG, using MIVOLT as the dielectric cooling liquid.